Bria, DJ Legacy
Unwetterwarnung: leider abgesagt: Kukoon am Wall: Bria & DJ Legacy
Deutsch unten
[EN]
19:30
Bria is an eclectic multicultural singer/songwriter and dancer hailing from Jamaican and American descent, fluent in both English and Spanish. She began composing, writing and performing in different countries at the age of 15. . After having performed for the likes of stars such as Tina Turner and Til Schweiger, in 2013 Bria moved on to headline her own concert at the Auditorium de Palma collaborating with artists such as Latin Grammy Award winning Mayito Rivera and during 2014/15 she was the youngest vocalist to collaborate & perform with the symphonic orchestra of Palermo. In 2016 she was the support act for multiple-award winning singer JoJo in Germany. Early 2018 she featured on British artist Nolay's The Hype (Remix) which garnered great chart success in Germany.
Bria's first EP 1am Elements was released in December 2022, a project which fuses her Caribbean sound with all the genres that have influenced her growing up. Some of the songs are in both English and Spanish with fun, powerful and inspiring visuals to accompany the music.
20:15
DJ Legacy (Amapiano, Afrobeats)
plays since a few years as resident DJ in the ROOTS afro-events in Hamburg. Musically simply an all-rounder, whether MC or DJ it seems as if Legacy has no weaknesses. A real Hamburg boy with Ghanaian roots!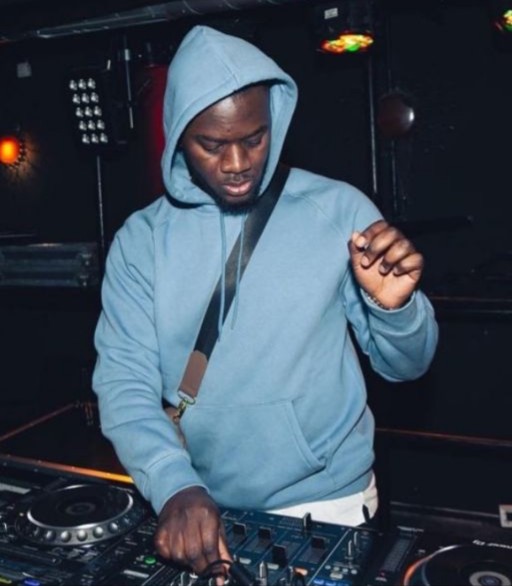 [DE]
19:30
Bria ist eine vielseitige, multikulturelle Singer/Songwriterin und Tänzerin jamaikanischer und amerikanischer Abstammung, die fließend Englisch und Spanisch spricht. Im Alter von 15 Jahren begann sie zu komponieren, zu schreiben und in verschiedenen Ländern aufzutreten. Nachdem sie für Stars wie Tina Turner und Til Schweiger aufgetreten war, leitete Bria 2013 ihr eigenes Konzert im Auditorium de Palma und arbeitete mit Künstlern wie dem Latin-Grammy-Preisträger Mayito Rivera zusammen. 2014/15 war sie die jüngste Sängerin, die mit dem Sinfonieorchester von Palermo zusammenarbeitete und auftrat. 2016 war sie die Vorgruppe der mehrfach preisgekrönten Sängerin JoJo in Deutschland. Anfang 2018 war sie auf dem Song The Hype (Remix) des britischen Künstlers Nolay zu hören, der in Deutschland einen großen Chart-Erfolg erzielte.
Bria's erste EP 1am Elements wurde im Dezember 2022 veröffentlicht, ein Projekt, das ihren karibischen Sound mit all den Genres verbindet, die sie beim Aufwachsen beeinflusst haben. Einige der Songs sind sowohl auf Englisch als auch auf Spanisch und werden von lustigen, kraftvollen und inspirierenden Visuals begleitet.
20:15
DJ Legacy (Amapiano, Afrobeats)
spielt seit paar Jahren als resident DJ in den ROOTS afro-events in Hamburg. Musiktechnisch einfach ein Allrounder, ob MC oder DJ es scheint als habe Legacy keine Schwächen. Ein waschechter Hamburger Jung mit ghanaischen Wurzeln!!